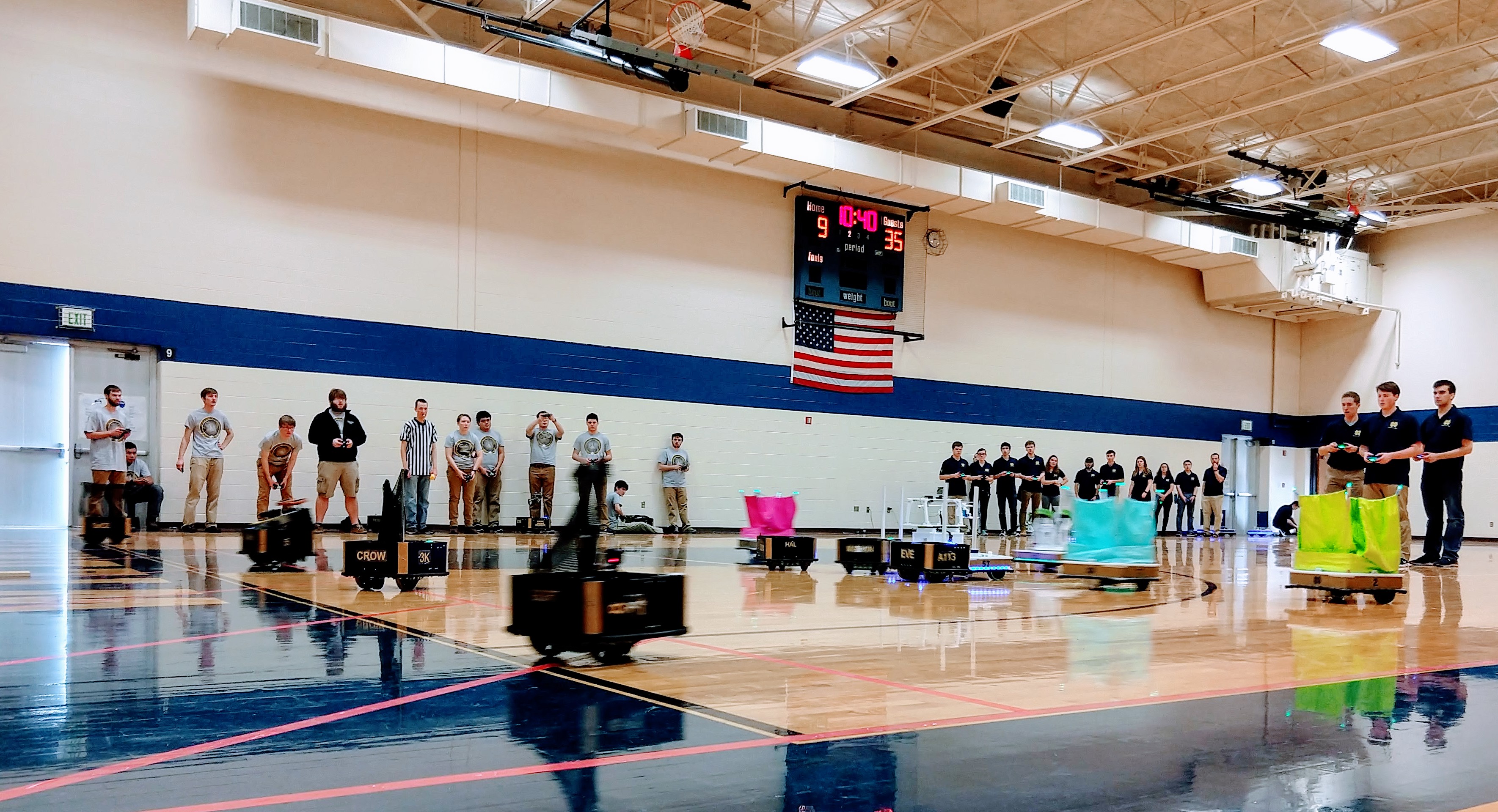 How it works
Each year, the universities that make-up the Collegiate Robot Football Conference (CRFC), meet to play football, with robots. Each team consists of eight, printer-sized robots that specialize as quarterbacks, running backs, receivers, centers, linemen, and kickers. The robots are remotely controlled, move on wheels, and play according to rules, based on American football, on a field the size of a basketball court.  
The Purpose
The goal of this robotics initiative is to use the allure of competitive football to showcase how engineering can enrich our lives and provide that excitement normally associated with sporting events. The Robotic Football effort was developed at the University of Notre Dame and was created to enhance engineering education in the eyes of employers by providing hands-on experience, integrating a variety of disciplines to produce a football-playing team of robots.  Robot Football has been growing since 2008, with several teams currently under development, and a constant desire to further expand the number of participating programs.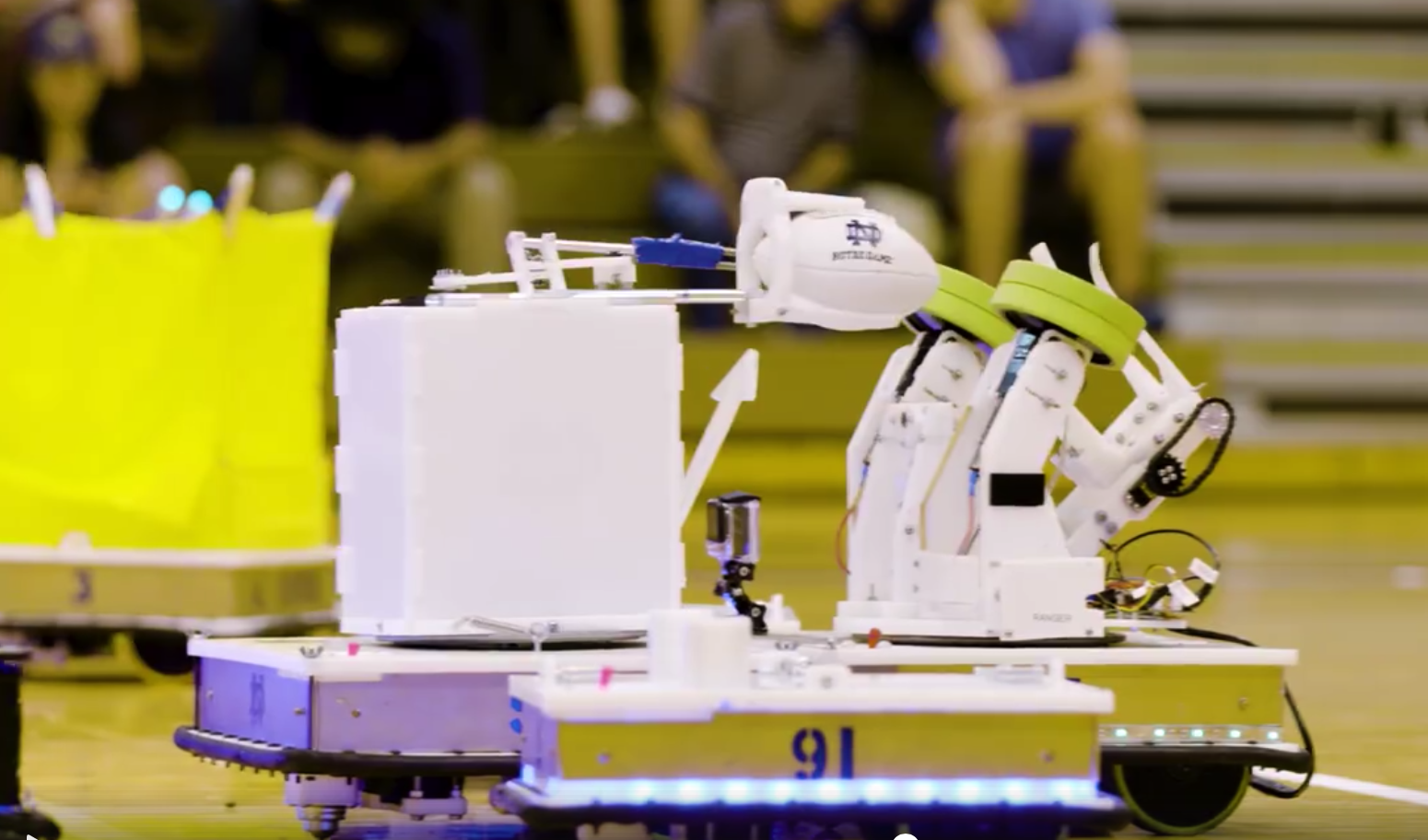 Elgibility and Costs
Any university with an engineering department is eligible, though the recommended disciplines needed to build robotic football players include: Mechanical Engineering, Electrical Engineering, and Computer Science. The cost of building a team is modest compared to other engineering competitions, especially considering the excitement that Robot Football creates on campuses, even among non-engineers. A full team of 12 robots (a team plus a few spares), can be built for $8,000, but a school can build a partial team for a portion of that cost (roughly $500 per lineman, or more, depending on robot specialty). A partial team may compete in our NFL-style Combine each year until a full team is completed and they become eligible to compete in the playoffs. Once a full team is built, maintaining it can be done for about $2,000 annually, plus travel expenses.
Of course, costs and experiences associated with building a robot or a full team may vary, as costs go up and down, as well as the availability of materials. An example of materials, estimated cost, and links, compiled by past and current participants, can be found by clicking here.
The CRFC Invites your Program to Join Us!
Our vision is to establish a national competition consisting of multiple conferences, each building its own fan base, culminating in a playoff, the winner of which is awarded the Brian Hederman Memorial Trophy. To achieve this end, we are recruiting schools to build football-playing robots to compete for cash prizes and a chance to win the National Championship trophy.
To speak to someone about joining the CRFC or to answer any questions you may have, please Contact Us!